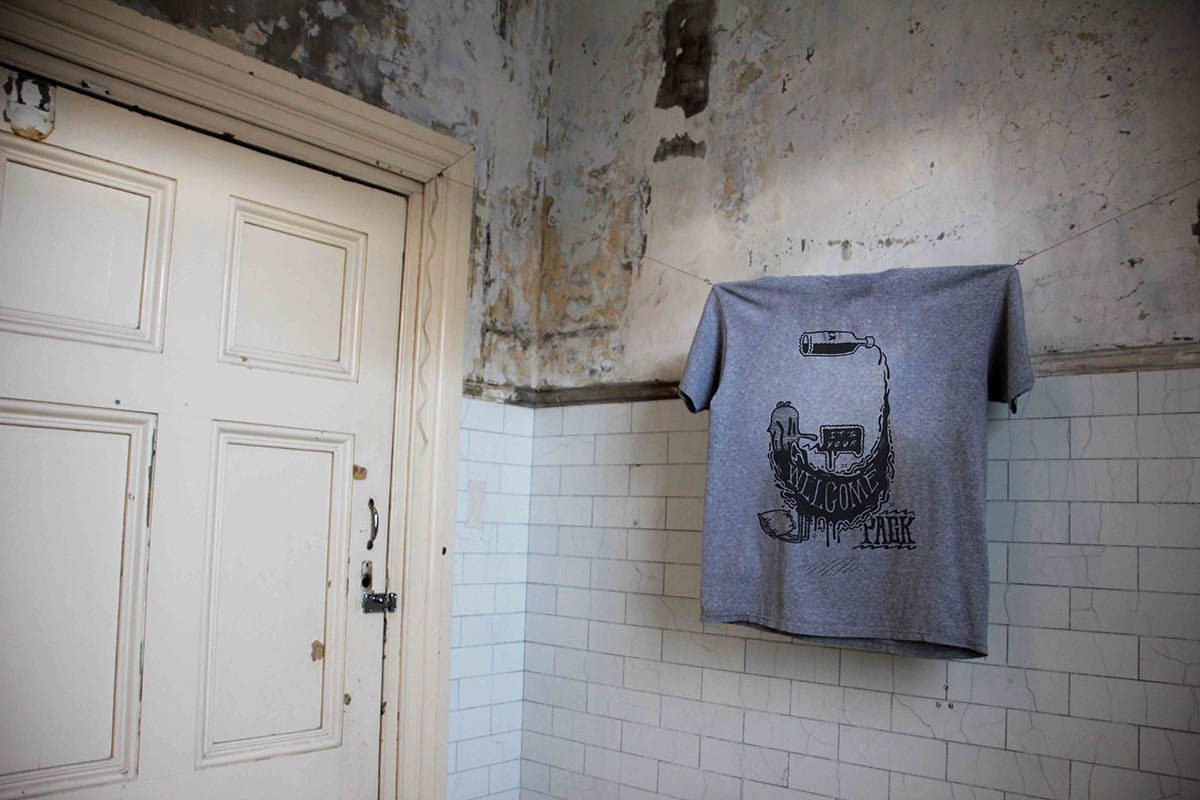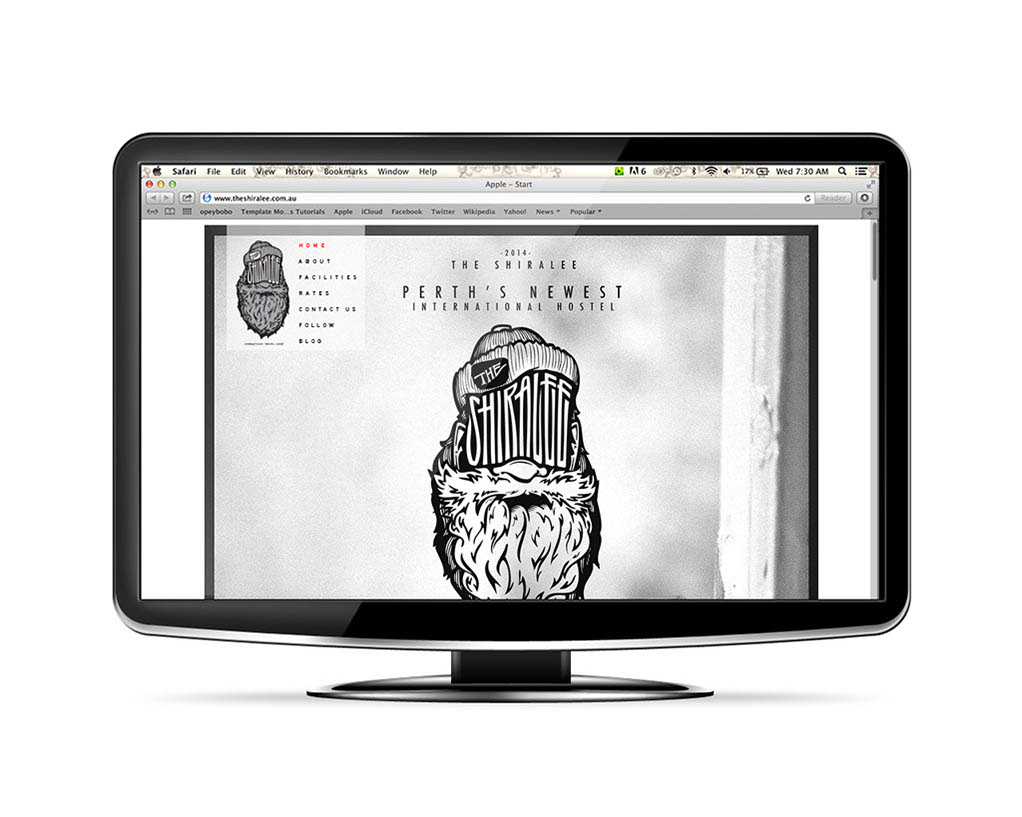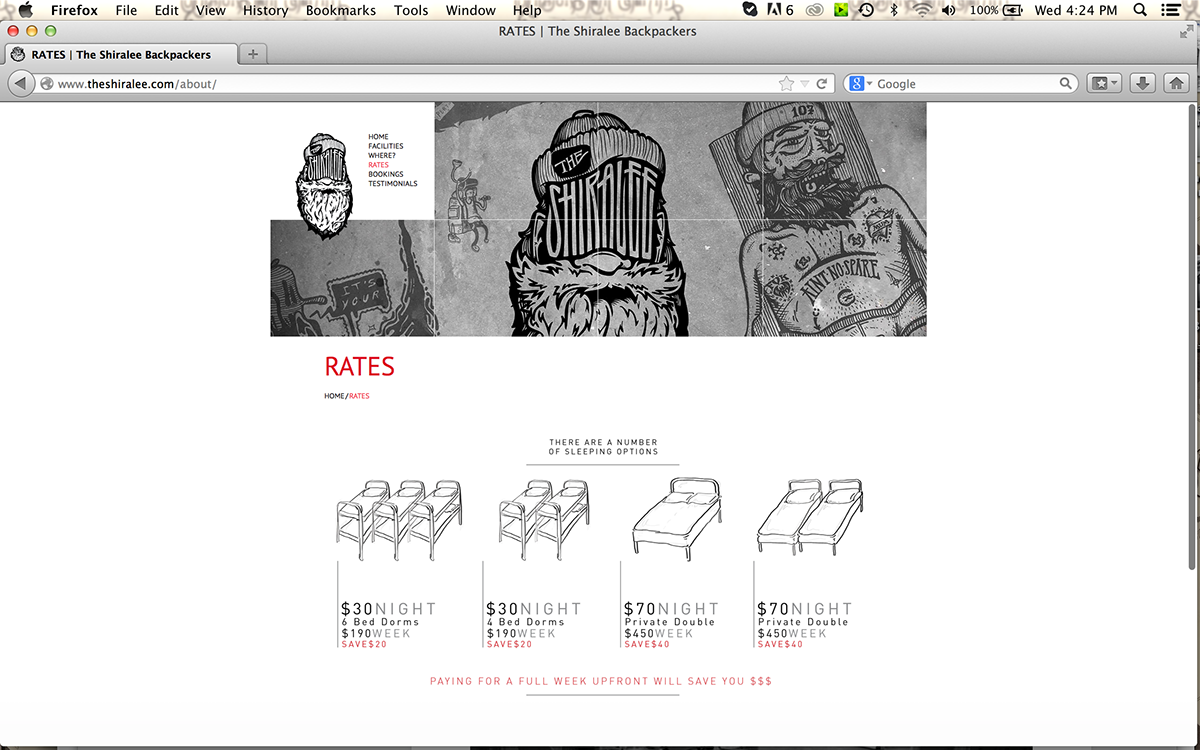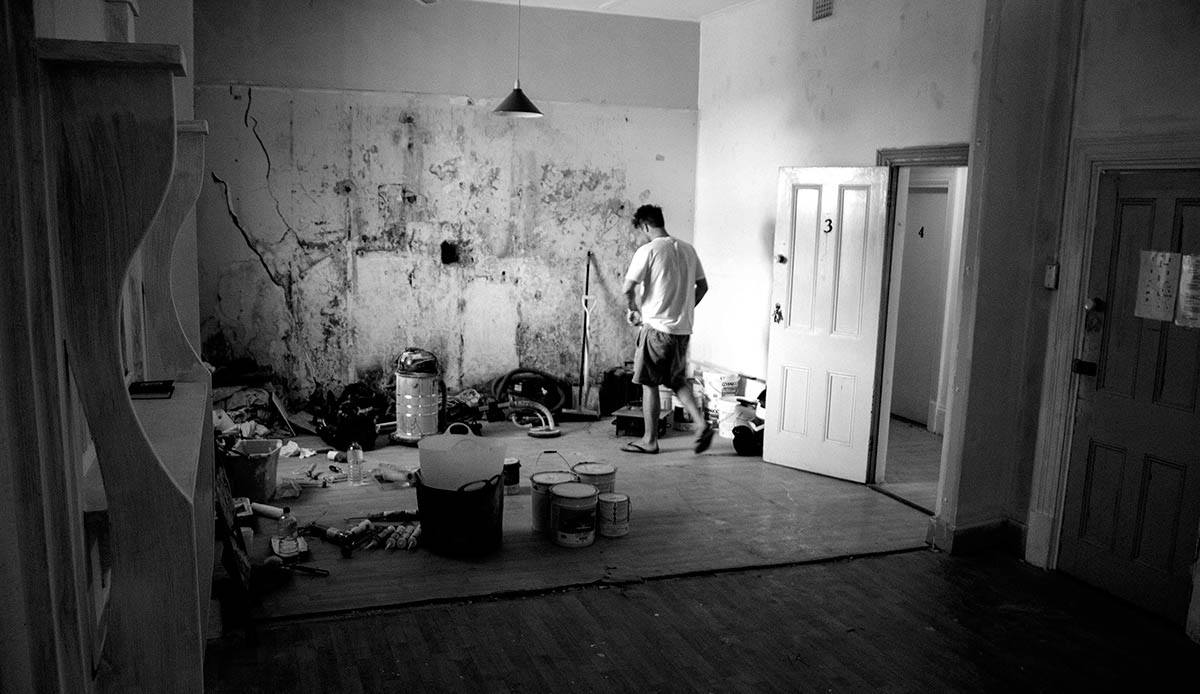 The Shiralee Hostel
2013
Art Direction
Brand Identity
Graphic Design
Illustration
Photography
www.theshiralee.com
Northbridge, Perth. Western Australia.
Rebrand/Re-open December, 2013.
shir·a·lee noun \shirəlē\
The term 'shiralee', refers to a phrase adopted in the 1930's by traveling tramps for their bundles of belongings.

The Shiralee Backpackers, a haven for international travelers in Perth, Western Australia, has adapted this term to fit in with the often smelly, hairy and rogue backpackers who fill their hostel beds. With this notion in mind and The Shiralee's homey setting - a period house on the fringe of Northbridge's cultural hub – an identity was born that reflected both the smell-infused gritty reality that is traveling, with a sketchy inked style that reflected this quick and on the move life style.
The objects and items I personally acquired along my travels - which remain sentimental - are not clothes or objects I purchased, but mundane and often free items: maps, tickets, passes, stubs, brochures, receipts, skethes, etc. Flicking through these now takes me straight back to the country I collected it in, inspiring memories, ideas and aspirations to get on the road again. With this in mind, the items I wanted to be available to guests at the hostel could be collected and kept as keep sakes, forever ingraining their experience here in Perth at The Shiralee Backpackers. Something as simple as a sticker on a laptop on one side of the world or a poster on a wall of another, can spark a conversation on the other side of the world, inspiring more travellors to come to Australia and ultimately stay at The Shiralee.