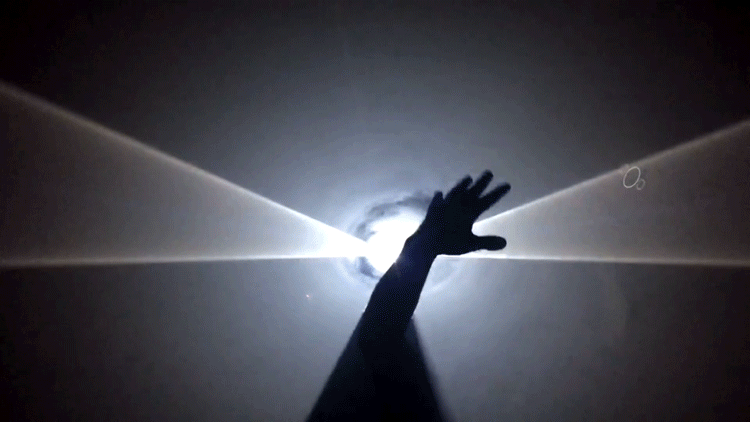 NEARNOSISMOBIL
2016
Experience Design
Immersive Screen
Guerilla Advertising
VFX
Illusion + Spectacle
Street Art
The aim of cinema is to remove the viewer from their reality, if only for a second. However, when we introduce additional layers of reality, such as a VR headset, we in fact make the viewer more conscious of that very corporeality they're are trying to escape.
::cumbersome cord tickles your shoulder while you struggle to get the headset in focus::
Light is the source of all cinematic pleasure, NEARNOSISMOBIL attempts to harness that very light in the 3D space between the screen and the projector; taking traditional elements of cinema and reinterpreting them to create an immersive screen that can be controlled by gesture, ultimately positioning the viewer within the content.
This installation uses the 'Pimplemator' interactive animation framework developed at the openFrameworks Hackathon, Shanghai, China - June 2015.