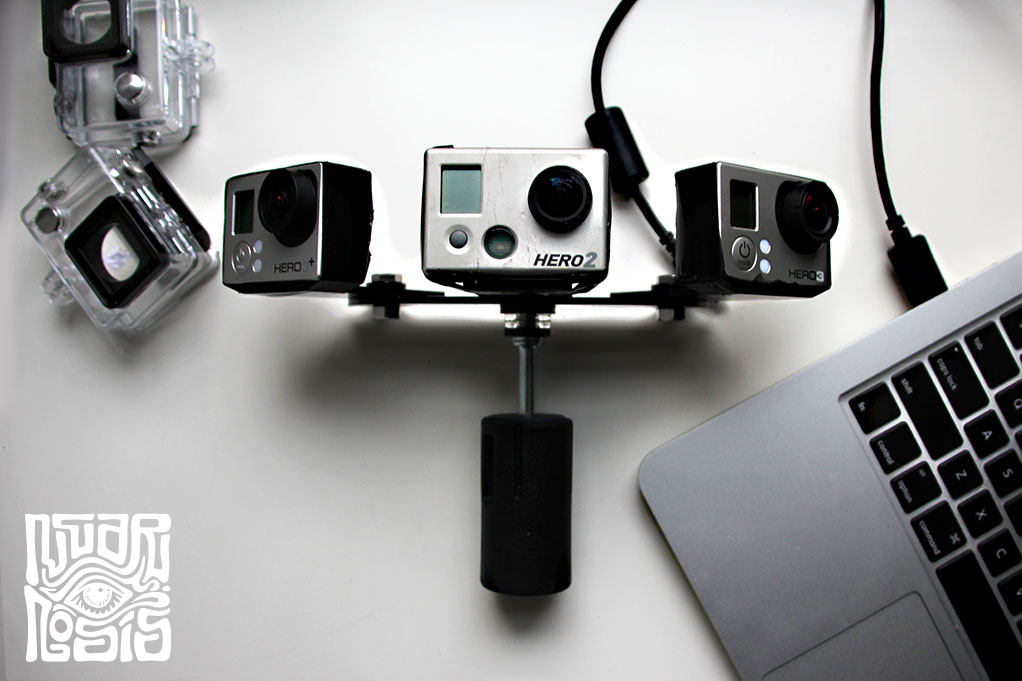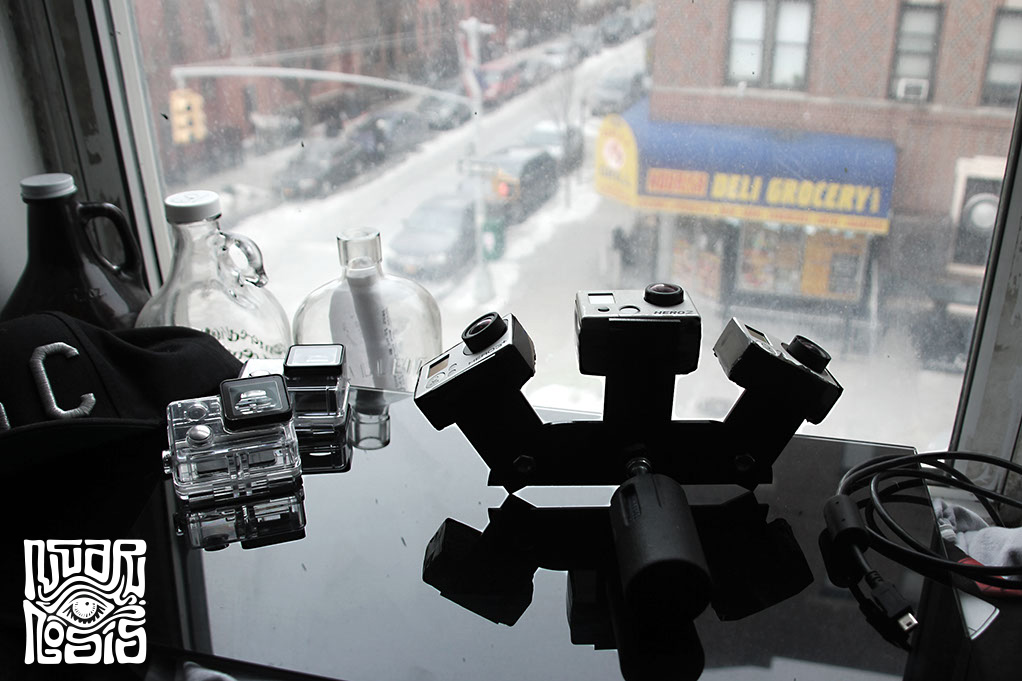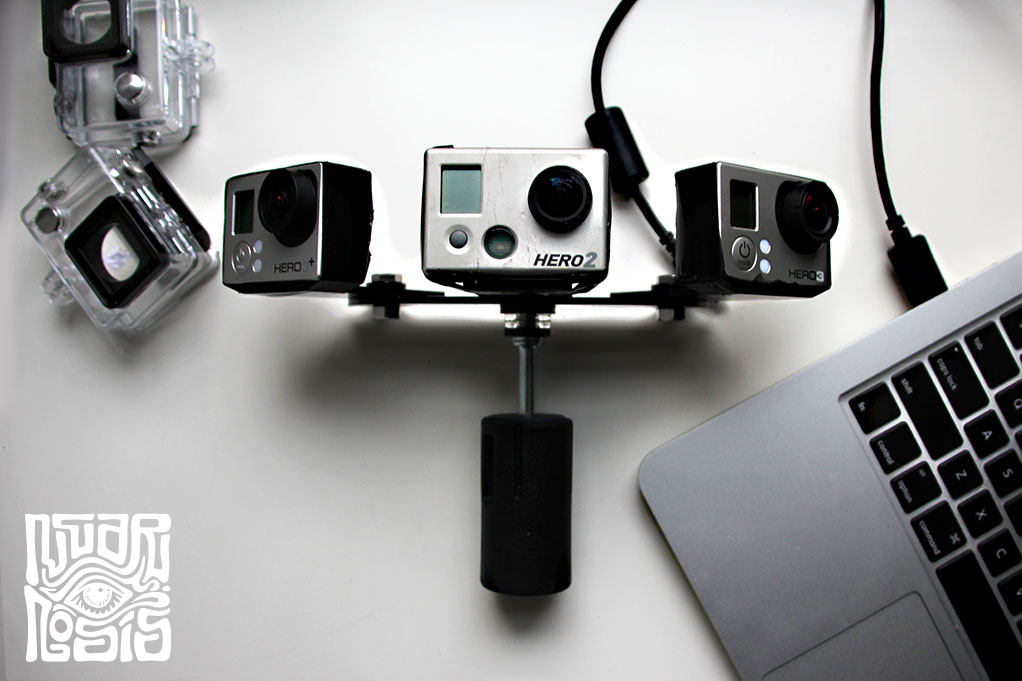 Camcorner
2016
Immersive Screen
Experience Design
Fabrication
Video Production
Experimenting with immersive screen, I fabricated a rig that allowed me to capture both 180 and 360 degree footage. This was an extension of the work focusing on creating a more physically immersive cinematic experience rather than using VR technology such as Oculus that has layers of psychological conditioning before the user has even put on the physical headset.
However, the footage can be used for various applications; Interactive Video, Unity 3D, AR/VR, etc.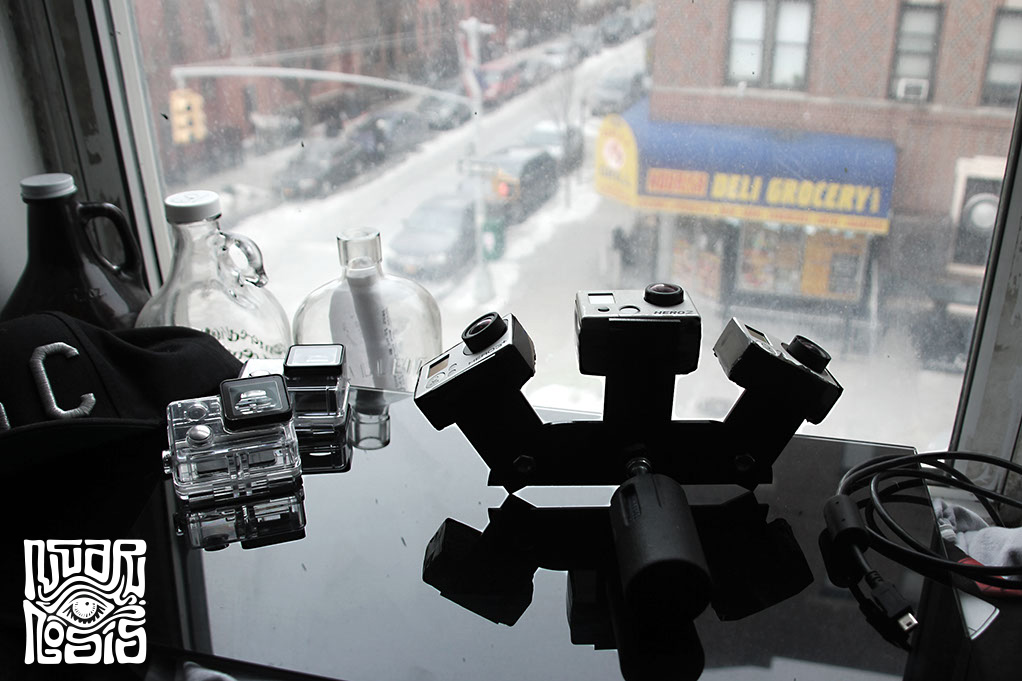 Cam Corner Tests - Panoramic Videography
YOU MAY NEED TO ZOOM OUT TO FIT THIS INTO YOUR BROWSER.
HIGHLIGHTS:
1:08
2:08
2:55
3:48
4:26 - FOR DOG LOVERS
4:51 - ALSO " "
5:10 - I WAS ASSAULTED

THIS IS NOT A COMPLETE VIDEO - MERELY A JOURNEY WITH THE TOOL. FUTURE ITERATIONS WOULD BE MORE REFINED, FOCUSING ON THE STRONGEST TECHNIQUES LEARNT THROUGH TESTING. WATCH THIS SPACE.
360 Video Test
View this on iPhone or Android YouTube App for in-video interactive panorama.
Projection Tests - Intended Arched Screen
Projection Tests - Proposed Arched Screen II
Cinerama, Fred Waller. 1950's
Cinerama is a widescreen process that originally projected images simultaneously from three synchronized 35 mm projectors onto a huge, deeply curved screen, subtending 146° of arc.